Machine Learning Illustrated for Programmers
$59
Learn the fundamentals of Machine learning with in-depth explanations of the algorithms. Practice with mini-challenges, quizzes, and a guided project.
Progressive modules of short duration to give you time to assimilate
Quizzes for self-evaluation
Guided projects to put your knowledge into practice
A community to help you
New & Updated Training Resources Released Regularly
Shareable Completion Certificates
Downloadable Source Code and Sample Projects
Closed Captions
30 Money Back Satisfaction Guarantee
Bonus: FREE ebook illustrated (value $23)
What you'll learn
How machine learning algorithms work under the hood
How to implement machine learning algorithms
How to do data processing
How to train and evaluate models
How to use NumPy, Pandas, Matplotlib, Seaborn and Scikit-learn to create your Data Science projects
WHO THIS COURSE IS FOR
If you already know how to code, you will able to follow this course. Also, if you want to understand theory and have a balance with practice.
Contents
Machine Learning Principles
Machine Learning Applications
Level of data structuring
Introduction to Regression
Multiple Linear Regression
Polynomial linear regression
Application of Regression
Introduction of Classification
Application of Classification
Introduction to Decision Trees
Introduction to Support Vector Machine
Gradient Boosting for Regression
Gradient Boosting for Classification
FAQ
Will I get my money back if I'm not satisfied?
Yes, we have a 30-day money-back guarantee. Just send an email to support@codistwa.com, and that's it.
Would I have access to a community?
Yes because we have a Discord to help you achieve your goals.
Will this course help me become a data scientist?
No, you'll need a little more practice, but with all these resources you can solve a simple data science problem.
DO YOU WANT MORE EXPLANATIONS? TAKE A LOOK AT OUR COURSES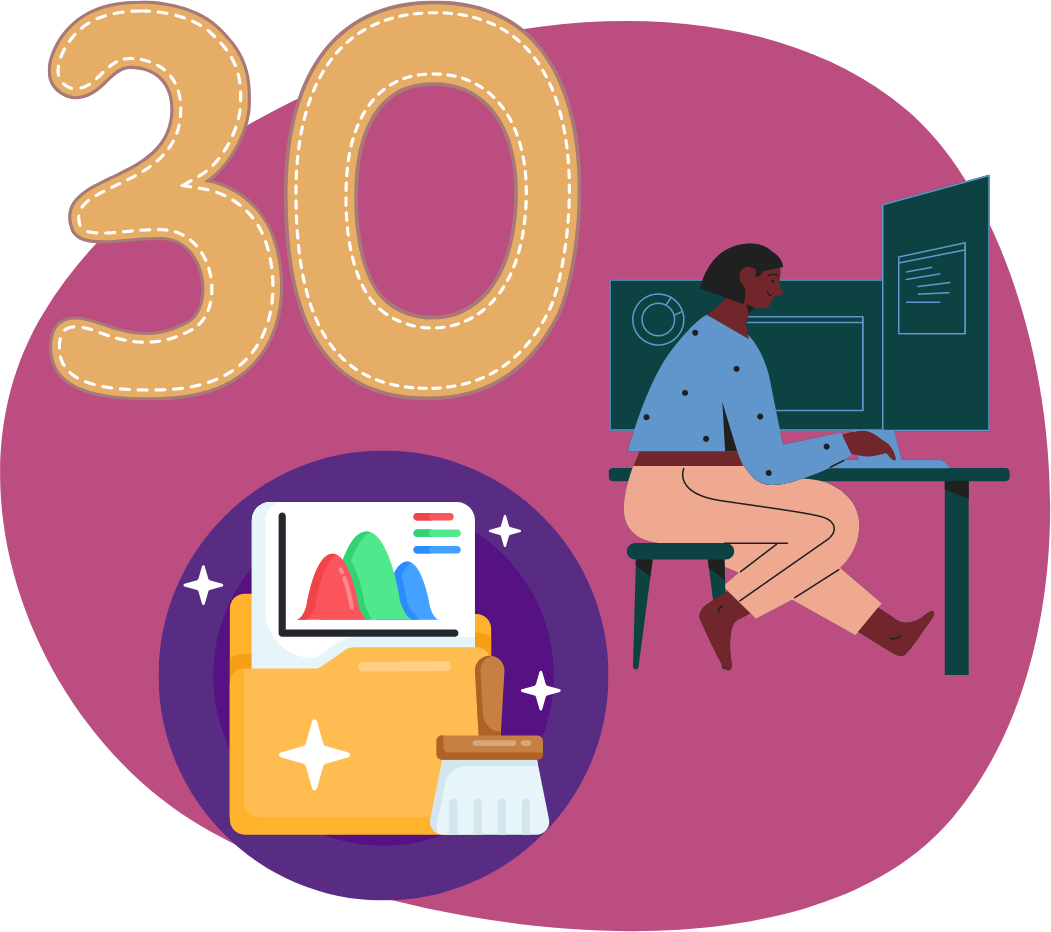 30-day Machine Learning Challenge
Join our 30-day machine learning challenge, where you'll learn the fundamentals of Python and how to use popular data science libraries such as NumPy, Pandas, Matplotlib, Seaborn, and Scikit-learn.
You may be interested in
Machine Learning Fundamentals Illustrated
Learn fundamentals algorithms with visual explanations.