Machine Learning Concepts Illustrated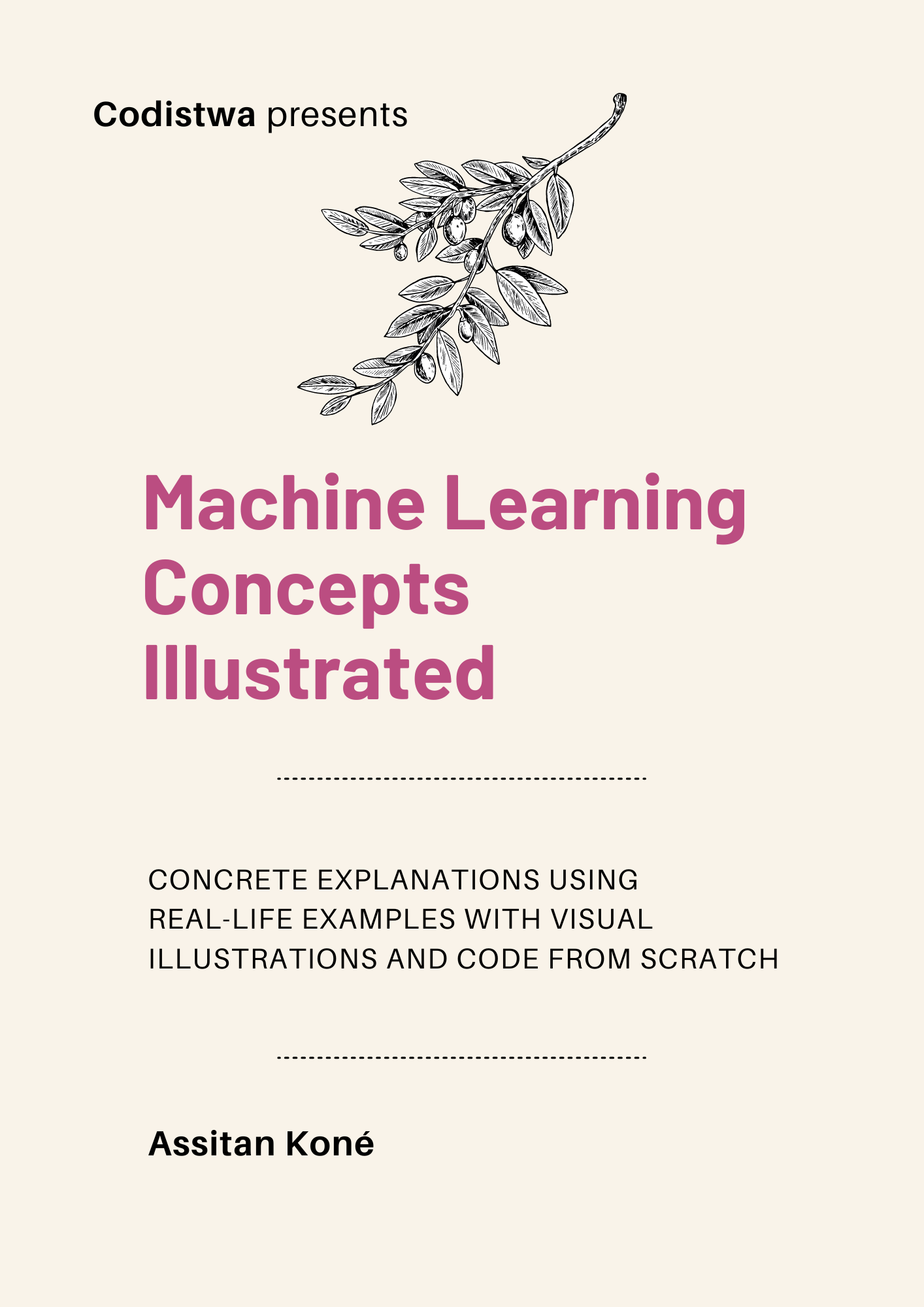 Contents
Learn algorithms with visual explanations.
Would you like to understand the logic behind the algorithms?
Do you want to know the context of machine learning techniques?
Codistwa offers a unique method that mixes concrete examples and beautiful illustrations to make the key concepts clear to you.
Algorithms explained

Code examples

Resources

120 pages (estimated)
Table of contents
Pre-order
At the end of this book you will
Fully understand how the algorithms work

Discover the meaning of formulas with the help of concrete illustrations

Will know how to create a template with typical projects

Detailed tutorials will be shared at the end of the book with context.