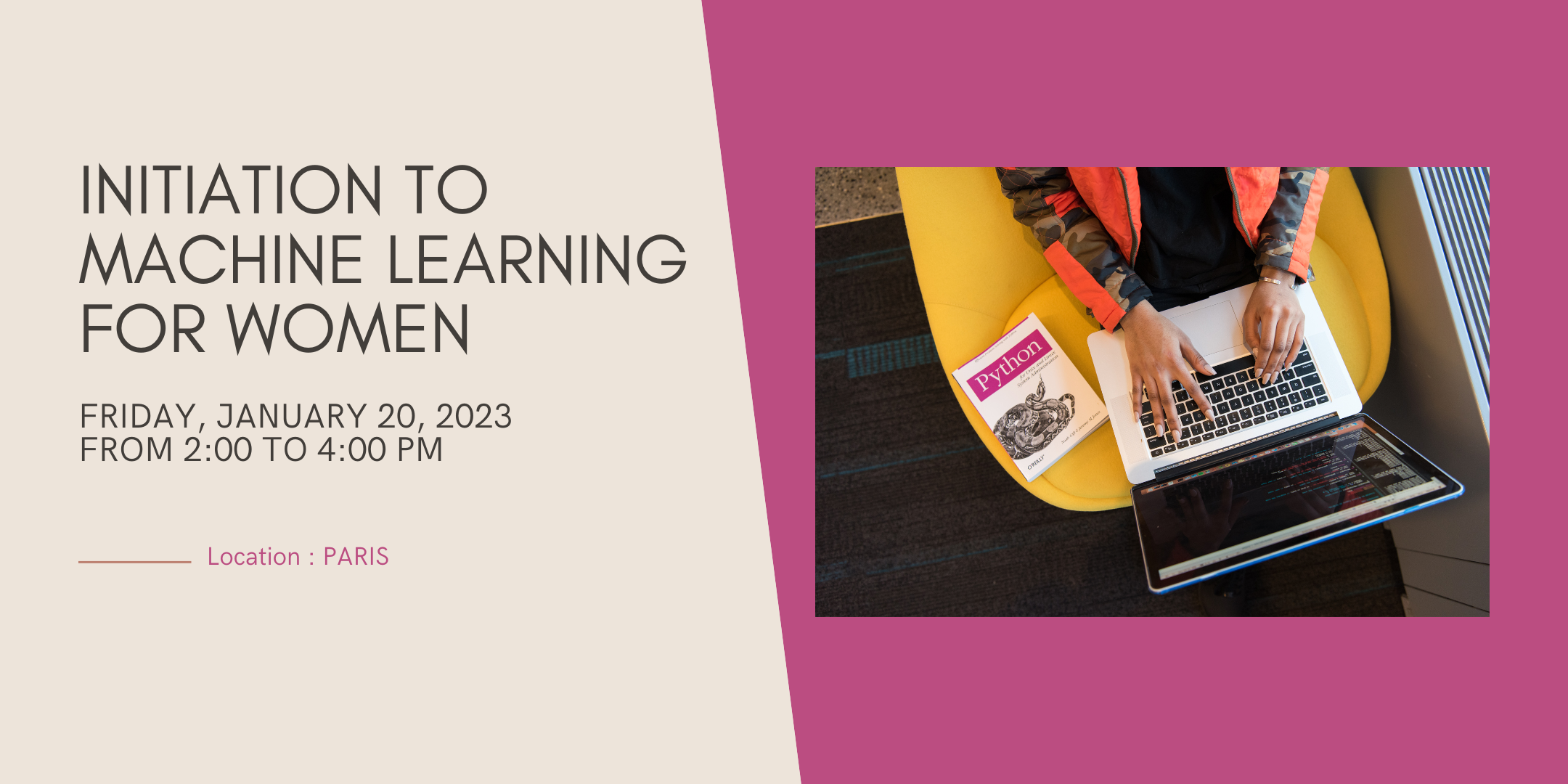 Initiation to Machine Learning for Women
Paris
20 janvier 2023
14:00:00 - 16:00:00
This 2-hour workshop will allow you to code a simple Data Science project.
We will see together how to analyze data, manage variables, create models, choose the best model and finally test it.
You must come with your computer.
Prerequisites
Basic knowledge of programming (variables, functions).
8 Places available.
Location
Paris.
Price
6 €
Do not hesitate to contact me for more information.
Formulaire d'inscription