30-day Machine Learning Challenge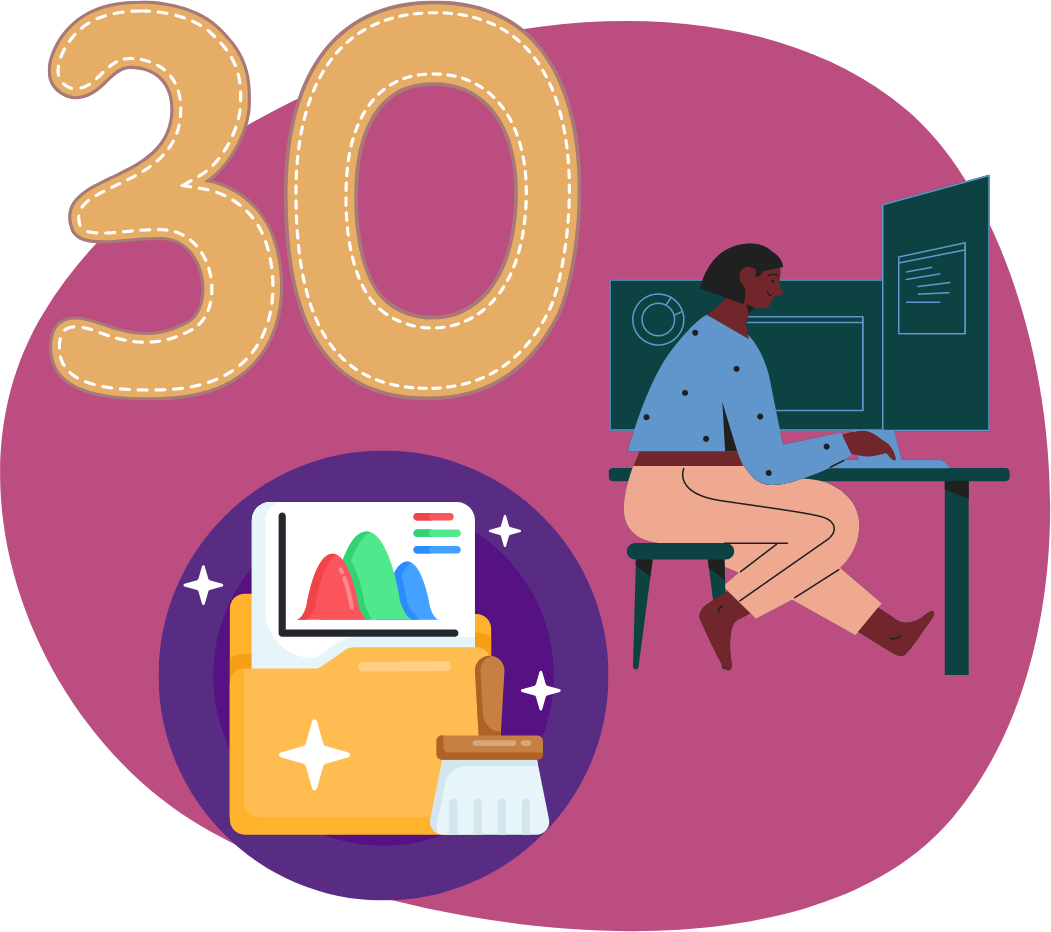 FREE
Would you like to start a machine learning project within 30 days? If so, then you're in luck!
Join our 30-day machine learning challenge, where you'll learn the fundamentals of Python and how to use popular data science libraries such as NumPy, Pandas, Matplotlib, Seaborn, and Scikit-learn. By the end of the challenge, you'll be able to complete two machine learning projects using the skills you've learned.
Get access to our community
Free ebook of the challenge (illustrated!)
Certificate upon completion.
Share your journey with others using the hashtag #30dayMLCodistwa.
What you'll learn
How to use Python for Data Science
How to use fundamentals machine learning libraries
How to perform a data analysis
How to solve a regression problem
How to solve a classification problem
WHO THIS COURSE IS FOR
If you want to learn how to create a simple data science project while challenging yourself with our resources. You have a basic level of programming.
Contents
Day 1: A Visual Introduction to Python for Data Science
Day 2: Variables and Data Types
Day 3: Control Structures
Day 4: Collections and Data Structures
Day 5: Functions and Modules
Day 6: File Handling and Exception Handling
Day 7: A visual introduction to Pandas
Day 9: Data Manipulation with Pandas
Day 10: Data Analysis with Pandas
Day 11: Advanced Data Manipulation
Day 12: Advanced Topics (missing data, profiling, etc.)
Day 13: A visual introduction to NumPy
Day 14: Introduction to Arrays
Day 15: Array Manipulation and Indexing
Day 16: Array Computations and Functions
Day 17: Array Input and Output
Day 18: Advanced Topics in NumPy
Day 19: A visual introduction to Matplotlib
Day 20 Advanced Matplotlib Techniques
Day 21: Exploring Data with Seaborn
Day 22: Advanced Seaborn Techniques
Day 24: A visual introduction of the problem statement
Day 26: Feature engineering
Day 28: A visual introduction of the problem statement
Day 30: Feature engineering
DO YOU WANT MORE EXPLANATIONS? TAKE A LOOK AT OUR COURSES
Machine Learning Illustrated for Programmers
Learn the fundamentals of Machine learning with in-depth explanations of the algorithms. Practice with mini-challenges, quizzes, and a guided project.